Tom Clancys The Division 2 Uplay Key EU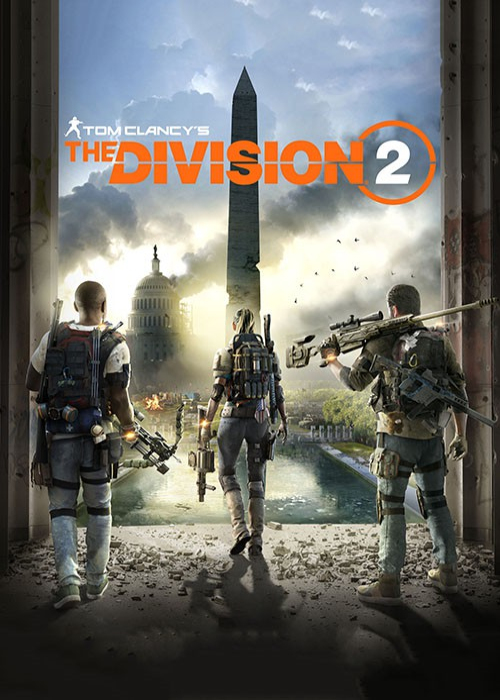 Tom Clancys The Division 2 Uplay Key EU
Новое Горячее
It is Not Global key,can be activated on EU region. Welcome to order now
Описание продукта
Tom Clancy's The Division 2 is an upcoming online action role-playing video game developed by Massive Entertainment and published by Ubisoft. The game will be released for Microsoft Windows, PlayStation 4 and Xbox One on March 15, 2019.
Played from a third-person perspective, the game takes place months after its predecessor in Washington D.C., in which a civil war between survivors and villainous bands of marauders breaks out. In the game, players can cooperate with each other to complete objectives. The game will also feature raids, which can be completed by up to players.
The game is currently being worked on by Massive Entertainment. Evaluating the feedback from players regarding the first game, Massive planned to include more game content at launch and improve the endgame. The game's endgame development was prioritized by Massive after hearing players' complaints the first game.
The game was officially announced on March by Ubisoft, with the first gameplay footage being premiered at the Electronic Entertainment Expo in June In the Expo, Ubisoft confirmed that the game will be released on Marchfor Microsoft Windows, PlayStation and Xbox One. A beta is set to be released prior to the game's launch. After the game's release, three episodes of downloadable content, which add new story content and gameplay modes, will be released for all players for free.
Whokeys.com is a reliable and competitive online retail store that provides a wide variety of popular game products on all platforms, all kinds of gift cards and other software products. Purchase our products that we got from formal sources. Furthermore, Whokeys will keep updating our stock with everything you need.
Original Price

RUB 4516.79

Discount

-12%

Earn Up to RUB 316.31
Платформа

Регион

теги

FPS RPG

Ассортимент

В наличии
Вы также можете связаться
Закрыть

Добро пожаловать в whokeys Вход.
Адрес электронной почты

Пароль

Код подтверждения :

Забыли пароль?
Еще не зарегистрировались ?
Sign Up Now
Войти с помощью сторонней учетной записи:
Open the whokeys APP
Scan The code to login
Закрыть

Добро пожаловать в w8games регистрацию
Адрес электронной почты *

Please enter a valid Email.

Пароль*

6 to 16 letters, numbers, and special characters.

Подтвердить пароль*

Имя* Фамилия*

Код подтверждения :

Подписаться на whokeys Предложения, конкурсы и новости
Уже зарегистрированны в whokeys ?
Войти сейчас
Войти с помощью сторонней учетной записи
Закрыть

Забыли пароль
Введите электронный адрес
Проверьте идентичность
Введите пароль еще раз
Пароль изменился
Account:

Код подтверждения будет отправлен на

Код подтверждения ::

Новый пароль::

Подтвердить новый пароль::
Закрыть
Prompt T698563:
The programe has been successfully submitted to the system
Закрыть
Prompt T698563:
The programe has been successfully submitted to the system
Закрыть
Prompt T698563:
The programe has been This is a warning ?
Закрыть

Successful Registration

Welcome ! You have successfully signed up to be an whokeys member.
Close

Проверка безопасности