Call of Duty Infinite Warfare STEAM CD KEY EU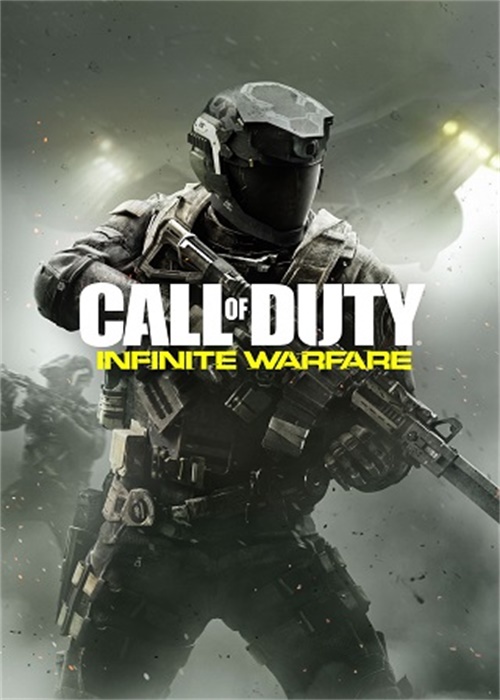 Call of Duty Infinite Warfare STEAM CD KEY EU
Новое Горячее
WARNING! This product is region locked and CAN be activated only in following countries: Austria, Belgium, Bulgaria, Croatia, Cyprus, Czech Republic, Denmark, Estonia, Finland, France, Germany, Greece, Hungary, Ireland, Italy, Latvia, Lithuania, Luxembourg, Malta, Netherlands, Poland, Portugal, Romania, Slovakia, Slovenia, Spain, Sweden, Great Britain, Iceland, Liechtenstein, Norway, Switzerland, Monaco, Andorra, San Marino, Holy See (Vatican City State), Faroe Islands, Isle of Man, Jersey, Guernsey, Aland Islands, Greenland, Gibraltar, Albania, Bosnia and Herzegovina, Macedonia, Montenegro, Serbia, XK, French Guiana, Guadeloupe, Martinique, Falkland Islands (Malvinas), New Caledonia, Reunion, French Polynesia.
Описание продукта
Infinite Warfare delivers three unique game modes: Campaign, Multiplayer, and Zombies.
In Campaign, players play as Captain Reyes, a pilot turned Commander, who must lead the remaining coalition forces against a relentless, fanatical enemy, while trying to overcome the deadly, extreme environments of space.
Multiplayer combines a fluid momentum based movement system, player focused map design, deep customization, and a brand new combat rig system to create an intense gameplay experience where every second counts. Combat Rigs (Rigs) are the ultimate combat systems. Each Rig is a cutting-edge, tactical combat suit worn by the player and is built for totally different styles of play. Players will also join one of four brand-new Mission Teams to unlock calling cards, camos, emblems, and weapons unique to that team.
In Zombies, go back in time to fight the undead in a 1980s amusement park, complete with a plethora of rides, an awesome arcade, and a funky, functioning rollercoaster. Embrace previously beloved aspects of the mode like easter eggs, power ups, and novel weapons while experiencing innovations like brand-new team mechanics, the After Life Arcade, and Fate and Fortune Cards.
Whokeys.com is a reliable and competitive online retail store that provides a wide variety of popular game products on all platforms, all kinds of gift cards and other software products. Purchase our products that we got from formal sources. Furthermore, Whokeys will keep updating our stock with everything you need.
Original Price

RUB 5041.74

Discount

-48%

Earn Up to RUB 207.89
Платформа

Регион

теги

FPS

Ассортимент

В наличии
Вы также можете связаться
Закрыть

Добро пожаловать в whokeys Вход.
Адрес электронной почты

Пароль

Код подтверждения :

Забыли пароль?
Еще не зарегистрировались ?
Sign Up Now
Войти с помощью сторонней учетной записи:
Open the whokeys APP
Scan The code to login
Закрыть

Добро пожаловать в w8games регистрацию
Адрес электронной почты *

Please enter a valid Email.

Пароль*

6 to 16 letters, numbers, and special characters.

Подтвердить пароль*

Имя* Фамилия*

Код подтверждения :

Подписаться на whokeys Предложения, конкурсы и новости
Уже зарегистрированны в whokeys ?
Войти сейчас
Войти с помощью сторонней учетной записи
Закрыть

Забыли пароль
Введите электронный адрес
Проверьте идентичность
Введите пароль еще раз
Пароль изменился
Account:

Код подтверждения будет отправлен на

Код подтверждения ::

Новый пароль::

Подтвердить новый пароль::
Закрыть
Prompt T698563:
The programe has been successfully submitted to the system
Закрыть
Prompt T698563:
The programe has been successfully submitted to the system
Закрыть
Prompt T698563:
The programe has been This is a warning ?
Закрыть

Successful Registration

Welcome ! You have successfully signed up to be an whokeys member.
Close

Проверка безопасности
A new item has been added to your Shopping Cart.